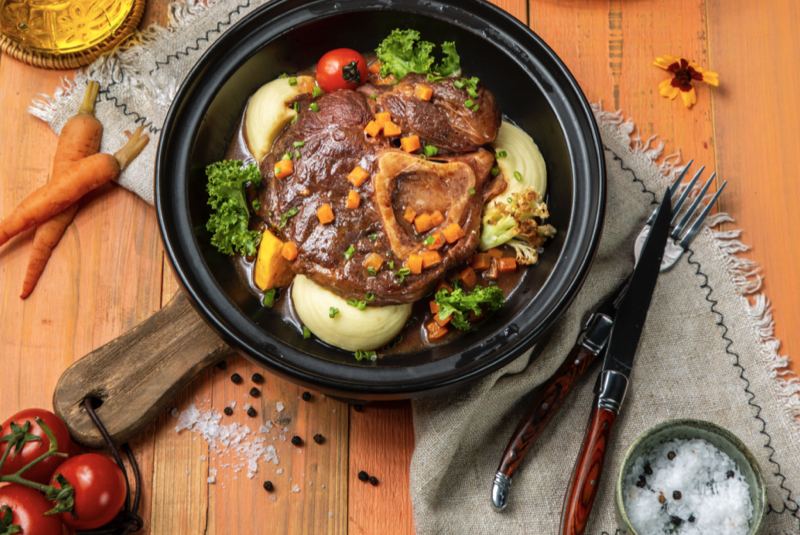 Cocottine's osso bucco
Cocottine's osso bucco
A cross-cut beef shank with the bone in is cooked slowly with vegetables and a reduction of red wine for up to 12 hours, leaving the meat meltingly tender. As chef Paul Bocuse said, "A good osso bucco cooked in cocotte is really something else. And that is precisely what differentiates French cuisine!" The dish is presented in a cocotte alongside creamy mashed potatoes.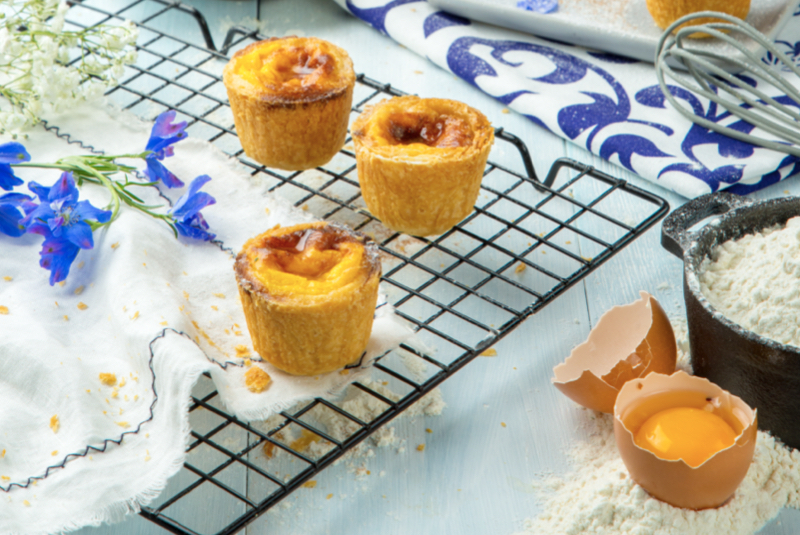 Portuguese egg tarts
Portuguese egg tarts
Dessert fans will love Cocottine's unique take on pastéis de nata or Portuguese egg tarts. The usual heavy pastry is replaced with a light puff pastry cup, while the addition of walnuts to the custard filling adds welcome texture. Topped with a final sprinkle of cinnamon and powdered sugar, Cocottine recommends ordering the egg tarts alongside a strong coffee, specially brewed in a traditional Italian-style stove top coffee maker.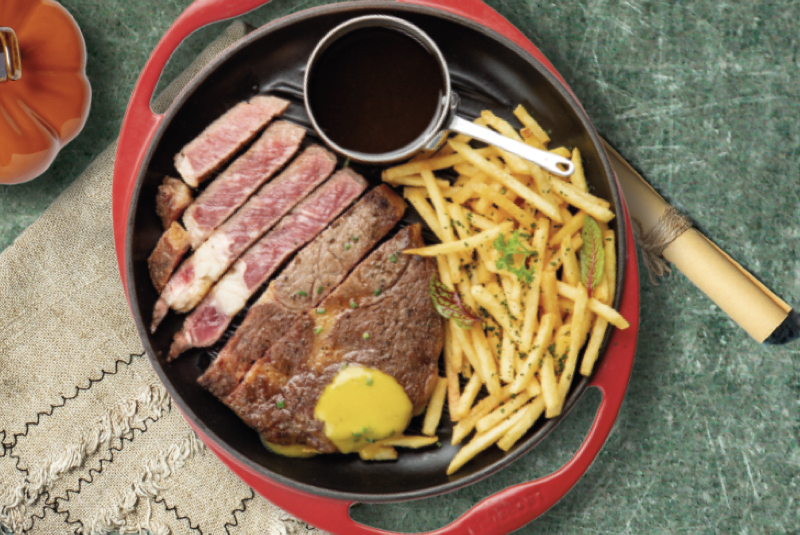 Australian Beef Rib Eye, French Fries
Australian Beef Rib Eye, French Fries
A traditional French dish of beef steak alongside strips of deep-fried potato, or 'Steak Frites' in French. At Cocottine, Australian beef rib eye are served along with the thin crispy fries, and a gravy made by beef stock and béarnaise, a creamy sauce made from clarified butter, herbs, and egg yolks. Gathering of family and friends or a romantic dinner for couples, a juicy steak with crispy fries always plays a important roles of the meal.
Shrimp · Squid Casserole
Shrimp · Squid Casserole
Olive oil and tomato are the 2 dominated ingredients for Mediterranean cuisine. Fresh shrimp and squid are marinated with olive oil, white wine, lemon juice and red bell pepper powder, then stir fired with olive oil, and tomato to ensure the tender of shrimp and squid. Shrimp and Squid Casserole definitely annotate the key of Mediterranean dish, tasty & healthy.